We would like to present a little roundup of some of the things going on in the world of Project OutFox!
PAX West 2022 and TwitchCon
After its previous appearance at PAX East earlier this year, the Intel Gaming booth and its Project OutFox setup returned for PAX West over the Labor Day long weekend! We would like to once again thank Intel and everyone else involved for choosing to use Project OutFox, and everyone who stopped by to give it a spin.
Intel Gaming will also be at TwitchCon in San Diego this weekend (7-9 October 2022), so be sure to drop by and check it out! Use the hashtag #ProjectOutFox to share your photos/videos on social media; we would love to see them!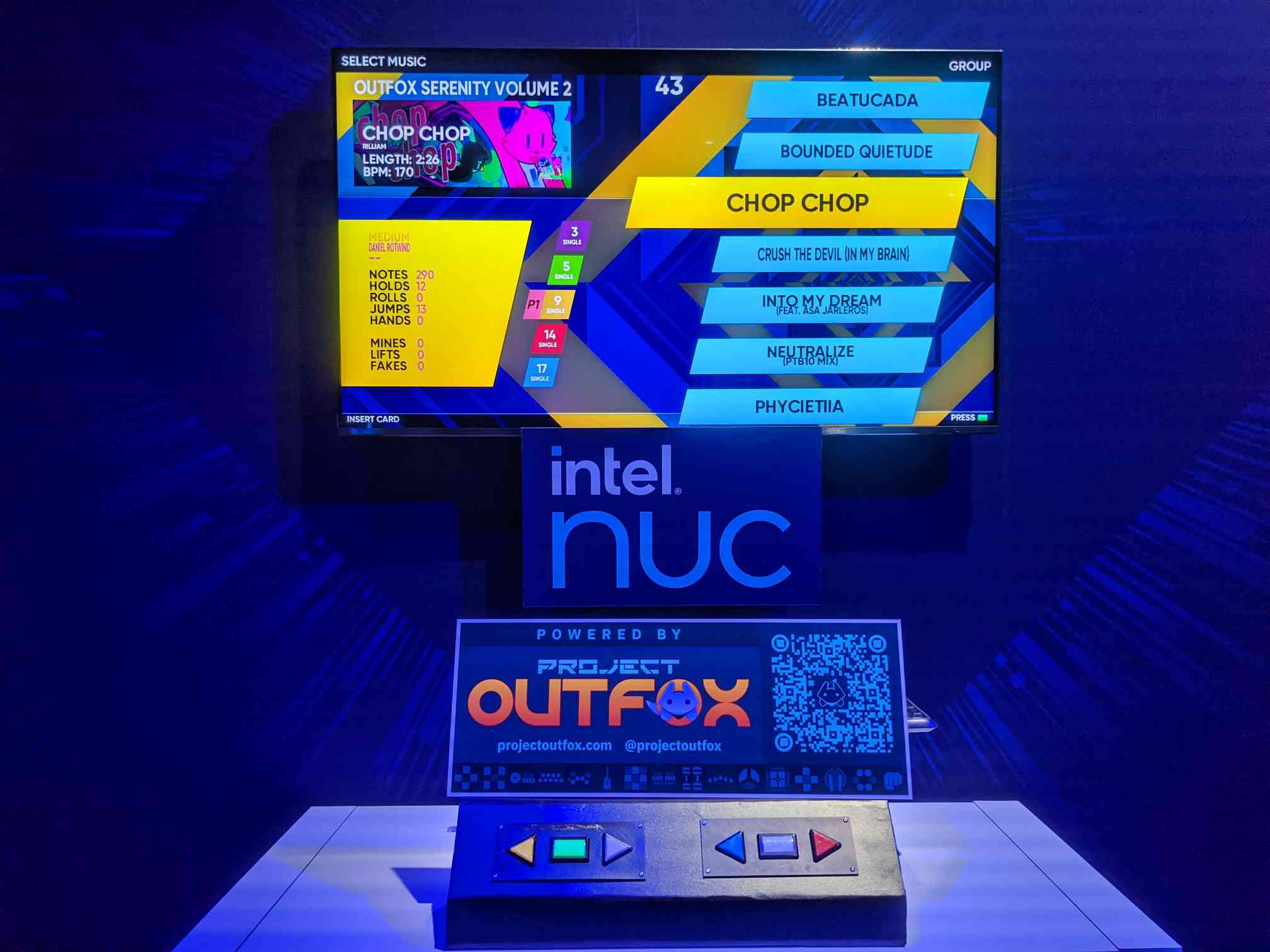 Project OutFox 0.4 LTS
Our first long-term stable (LTS) build of Project OutFox will be the upcoming 0.4.18; there were a few final things that were unfinished in 0.4.17, so we decided to pull it when we spotted that there were issues. We have been working hard on fixing those bugs so the LTS build is actually stable, and will announce a public release date when it's ready.
In the meantime, if you're interested in testing release candidates and pre-release builds for Project OutFox, you can join the testing program via the #pick-a-role channel on our Discord server.
Serenity Volume II
Our Serenity Volume II song pack was released last month, and we would like to thank everyone who contributed, and everyone who has checked it out!
We have begun development on the "Winter update" for Volume II, just as we did with Volume I. We will have more details about its new songs very soon, so keep an eye out on Twitter and YouTube.
Project OutFox Alpha 0.5
Last but certainly not least, we have been hard at work on Project OutFox Alpha 0.5; right now we have been working on our new online system, the new default themes, and on making builds of the game that we can distribute via Steam.
We have a growing number of users on our Discord who have been testing Project OutFox on the Steam Deck. We want to make sure that everyone is getting the best experience with Project OutFox, no matter where and how you play.