OutFox Serenity
Hello everyone!
The testing weeks for OutFox Serenity Volume 2 just finished, thanks a lot to everyone who contributed, be sure to take your well-deserved rest as the pack releases with Project OutFox Alpha V.
It has been some time since the start of Volume 2, since then, we had much time to request feedback and take decisions about the future of Serenity and how to better manage the space in which submissions are made, this blogpost will share important information about what we want to do in the future, how/why we decided such things, and how we expect it to benefit you as a player or as a Serenity Contributor.
Development Time & Submission Space
With Volume 2, we decided to give more time than usual for contributors to make graphics and charts, we took at face value the number of charts that were made for Volume 1 and how much time everyone had, it wasn't a good idea, many contributors shared their sentiment about waiting till the end to see what others wanted to make and the high timeframe removed some motivation, however, that wasn't all.
If you aren't a member of our Discord Community, a key decision was made before Volume 2 that made OutFox Serenity a separate server from Project OutFox, this meant that everyone who wanted to contribute to OutFox Serenity would be required to join another server, the reason for such decision was to remove channels and roles from the main server to clear channel navigation and prepare for "plans". After some time, we noticed that fewer people would participate for lack of visibility, a member who joined our main server had no way of knowing that OutFox Serenity was even a thing, while good things came from having a different server, it only hurt the project.
With that in mind, here are our plans for the future:
The next volume, OutFox Serenity Volume 2 Winter Update, will have a timeframe of around 3 months open for graphics and chart contribution. (Not including testing weeks)
With OutFox Serenity Volume 3, we will bring back the serenity channels to Project OutFox main server and archive the separate server. (No content will be lost)
As to how we think this will help:
Our latest feedback request showed that many contributors see a 3-month timeframe as the perfect time to produce content.
Having the Serenity channels back to our main server will instantly open the visibility to more than 1800 users, it will also help Project OutFox Moderation Team not have to take care of two servers.
OutFox Serenity Volume 2 Winter Update
As you have read above, our next volume will be another Winter Update (or OutFox Serenity Volume 2.5 for some), some might remember that we planned to release 2 big packs this year, but we decided to move that content for something different.
We won't reveal the submission start date as we want contributors to take their time without having to worry about Serenity.
Just like Volume 1 Winter Update, Volume 2 Winter Update will add a small number of songs (3 songs) to focus more on adding charts for the past large bulk of new songs.
OutFox Serenity Volume 3
Volume 3 will be a different from other volumes in every way and will also redefine Serenity works, taking together feedback from the community and some crazy ideas we had.
Seasons
Many members shared their interest in Serenity "Seasons" and we always listened to such feedback and decided to take that to the test, here's how Seasons will work:
There's no upper limit, you can release updates to a Season even after it has been "released".
Each Season comes with 3 songs, they'll be released with a base SSC template, and templates for specific modes will be released when ready.
Serenity Volumes will get a new patch at the start of every month after it was revealed.
Each Season will add its content into their Volume folder, meaning all 4 seasons of Volume 3 will be added to "OutFox Serenity Volume 3".
Each Season will have its trailer of selected songs "jukebox style", but a volume release trailer won't be made anymore.
Seasons will follow Meteorological Seasons timing, which means:

Spring Season will release 3 new songs on 01/03.
Summer Season will release 3 new songs on 01/06.
Fall Season will release 3 new songs on 01/09.
Winter Season will release 3 new songs on 01/12.
Having a constant flux of songs will help make the project feel more active, the small number of songs should give a healthy amount of charts for each and each year will close as if we had launched a big pack with 12 songs. It is important to note that we will allow songs to be released without song-specific graphics (which will fall back on their Volume specific Background/Banner/Jacket).
OutFox Serenity Volume is planned to take place in 2023, expect more details to be shared later.
Song License
It is the main objective for OutFox Serenity to make a legal, safe, and full of content pack, this means that you must be allowed to play any chart you want, be it in public at a cab, streaming on Youtube/Twitch, or just having a time.
The majority of songs included with OutFox Serenity use CC-BY licenses, which grants enough rights to make both the artist and player safe, however, you might have noticed that not all of them are like that and the more popular OutFox Serenity gets, the more non-CC-BY music submissions we get, we came with the following conclusion:
ARR (All Rights Reserved) music submissions will be accepted by everyone as long we the artist agrees not to strike or go after anyone who streams/records/plays a chart that includes the Artist's song if played from Project OutFox or Project OutFox related products. We will update our submission and guidelines page to make it clear that if one submits music with such a license, you'll have agreed with such rules, otherwise your content will be removed and future submissions will not be accepted.
Tiny-Foxes
Now with the Tiny-Foxes news, it has been quite some time since our last blogpost as Project OutFox is working to get Alpha V out with new themes and features for Tiny-Foxes members to develop, but that hasn't stopped new ideas from being created.
New Projects
A project which allows Project OutFox translators to separate each .ini section into its file.
Features:
Easily split your giant .ini file into multiple files each being a section from your original file.
Support for both fallback and "default" folder translation.
RTL support.
---
Created by jose1711, OutFox-sk is a repository that hosts a Slovak translation of Project OutFox!
---
Repository project which hosts noteskins of Daniel Rotwind for Project Outfox.
---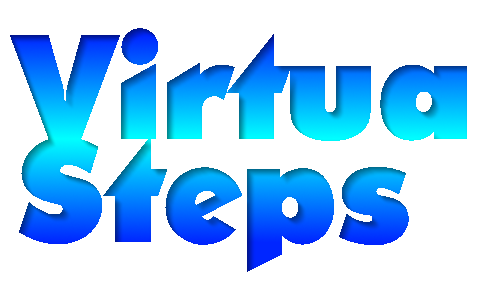 This is a modification of the legacy theme from StepMania 5.0.x to be used as a theming playground of sorts trying to come up with something I personally feel proud of.
Project Updates
Has been updated to mention more wiring methods.
---
Added pump noteskin.
Updated README.md
---
Has had a new release with a new kbx noteskin, alpha-kbx!
This update introduces Alpha-KBX into the fold, a bar-based noteskin for exclusive use for the kbx gamemode.
Be sure to copy the respective noteskins into the proper folders as to avoid problems!

For alpha-arrows [Outfox Directory]\Appearance\NoteSkins\global

For alpha-kbx [Outfox Directory]\Appearance\NoteSkins\kbx
---
Updated to have the same features as Project OutFox 4.15, you can download the new release here.
---
Added pump variant for Side Stars.
Added OutFox variant for Side Stars.
Added new variants for existing judgefonts.
Here's an image to showcase how Side Stars OutFox looks:
---
Got a new release, Superuser v1.3.0!
it's been 84 years...

Sorry for the long pause on releases! I've been hard at work implementing a lot of things, including a Lua wheel! Big thanks to @Jousway for creating the wheels in the TF_Wheels repo as well as giving lots of help with mine!

Scrolling through the music wheel should be much smoother now.

This new wheel is VERY different from what you're used to. It's not just one wheel either, it's two!

Group and song selection is now done through separate wheels.

You may notice the little colorful chocolate pips on each song. It's a quick way to glance at what charts a song has.

"Chart pips" have been added to song panels in the song wheel.

Not only that, but the group wheel has some neat stuff, too! People looking through packs can now see a short list of artists with songs in it!

Artist list, song count, and group banner are viewable on the group wheel.

And finally, because this new wheel style is weird and confusing and scary, there's instructions on screen to help you through it.

Control information is presented on the song wheel and difficulty selection.

...oh right.

Difficulty selection is separated from song wheel.

That's about all I have to summarize, be sure to check the commits and compare for more detailed changes!

See you soon <3
~ Sudo
Project OutFox Steam Workshop
As many of you might know, Project OutFox will soon come to Steam, and Steam Workshop will be supported, this does not mean Tiny-Foxes will stop being supported, we're still in talks about it but Tiny-Foxes projects added into Steam Workshop will be considered semi-official and secure, this is important as moderation/license requirement will be taken seriously.
That's it for now, see you next time!