Join the Project
OutFox Serenity is a community-driven project; musicians can submit freely-licensed songs for consideration by the Serenity team, which are then assigned to chart artists and designers to create their accompanying charts and graphics.
Interested in contributing music, charts, or artwork for future editions of OutFox Serenity? Check out the submission information and guidelines for more information and join the Project OutFox Discord server.
Volume I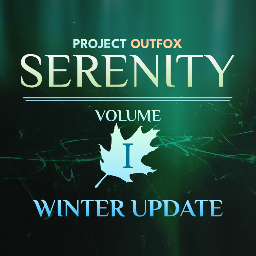 Released August 27, 2021, Serenity Volume I features music by Aspid Cat, Drazil, Jack5, Matduke, mmry, PizeroFox, Seo, and Sevish. Alongside 4-panel (dance) and 5-panel (pump) charts, some of its songs also have Be-Mu, Po-Mu, techno (8- and 9-panel), gddm, and gdgf, and gh charts.
The Winter Update (version 1.5) adds three new songs by DJ Megas, Matduke and Pekoneko (ペコネコ), keysounded versions of selected songs for be-mu, po-mu, and gh mode, as well as more new charts—including Serenity's first ez2 (simulating ez2Dancer), maniax (simulating Dance ManiaX), and smx charts.
Volume II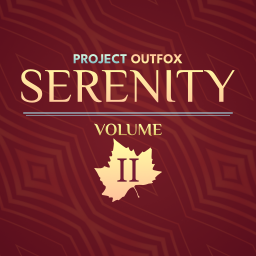 Released September 4, 2022, Serenity Volume II features music by Ace of Beat, Finite Limit, Jack5, Kurio Prokos, Lagoona, Rilliam, rN, SiLiS, and td. It also features the Serenity debut of ds3ddx and kickbox mode charts.
Released February 21, 2023, the Winter Update (version 2.5) adds three new songs by Akako Hinami and Zenth, as well as new charts for other songs from previous versions.