"Alpha V" is our internal codename for the next major alpha of Project OutFox, Alpha 5.0; we have a number of new things planned for it, and one of them is a new default theme.
While Soundwaves served us well as a transitional interface, it was still built around many of the same behaviours associated with StepMania, including a "one size fits all" approach to handling game types that is less than ideal, and dizzying options menus that even we have trouble navigating. Long story short, on Alpha V we plan to replace Soundwaves with a new default theme, which will be modern and better-suited to our current direction.
Actually, no. There will not just be one replacement for Soundwaves, or two, or three. Our goal will be to give every major game type its own default theme. Each game has its own requirements, including different ways we need to render gameplay, different behaviours we have to simulate, and so on, so it quickly becomes unwieldy to put everything in the square hole as we have in the past. A general goal with these new themes will be a narrower focus, modularity, and improving support for different input methods. We are also aiming to support frequently-requested features, such as song favourites and different sorting methods.
In this post, we will be previewing just a few of the new themes we have been working on, with a focus on those that have had the most in-engine work so far. You may have already seen in-game footage of some of these new themes in the OutFox Serenity trailer, or teased in discussions on our Discord server.
Some of these images are mockups, and in any case the designs are subject to change based on feedback and implementation. If you have any feedback, ideas, or questions regarding these Alpha V, we have added a new #alpha5-wishlist channel to our Discord server where you can discuss them.
pump
Our new pump theme features a more familiar layout and control scheme, integrated with OutFox features such as our chart statistics and NPS displays, as well as mouse/touchscreen support.
All screenshots are in-engine.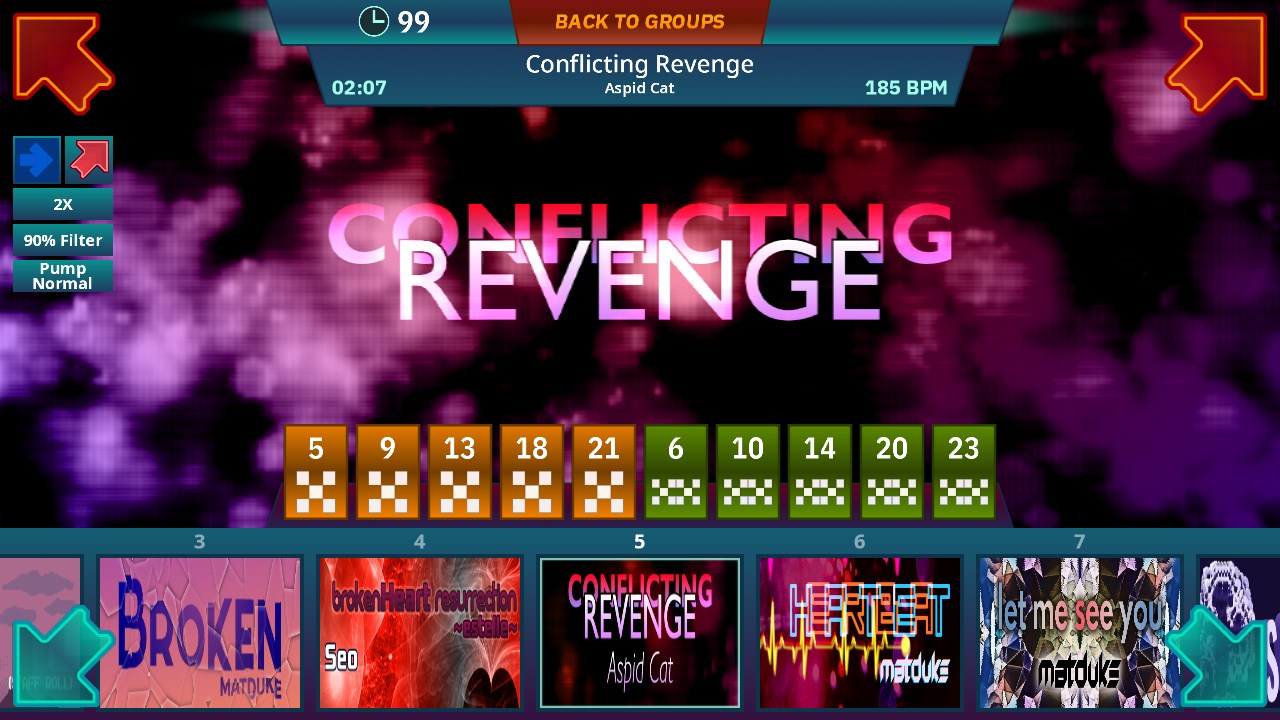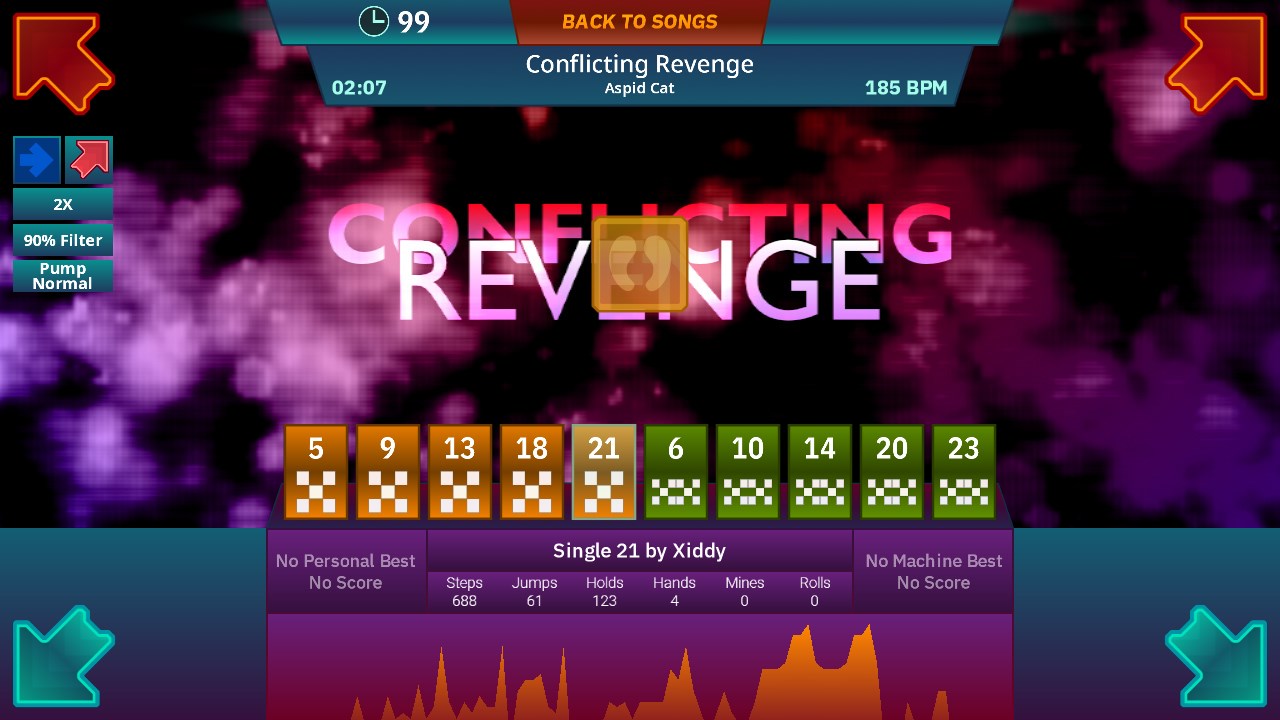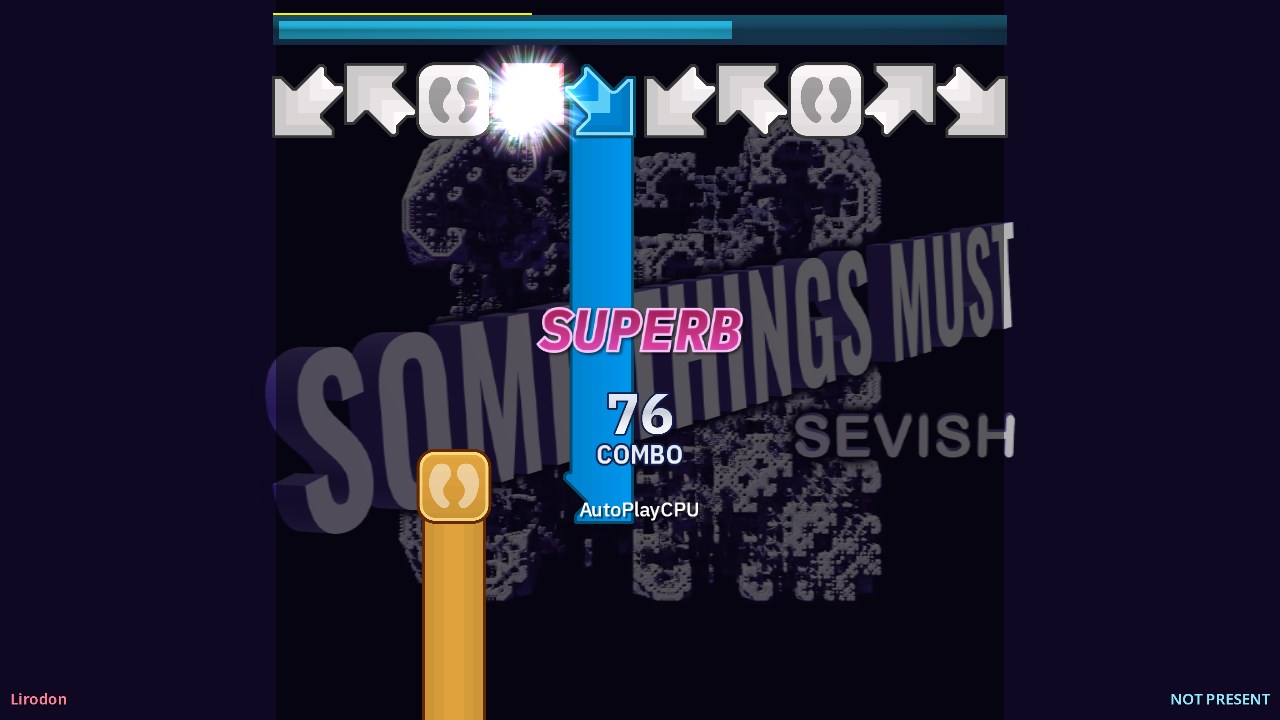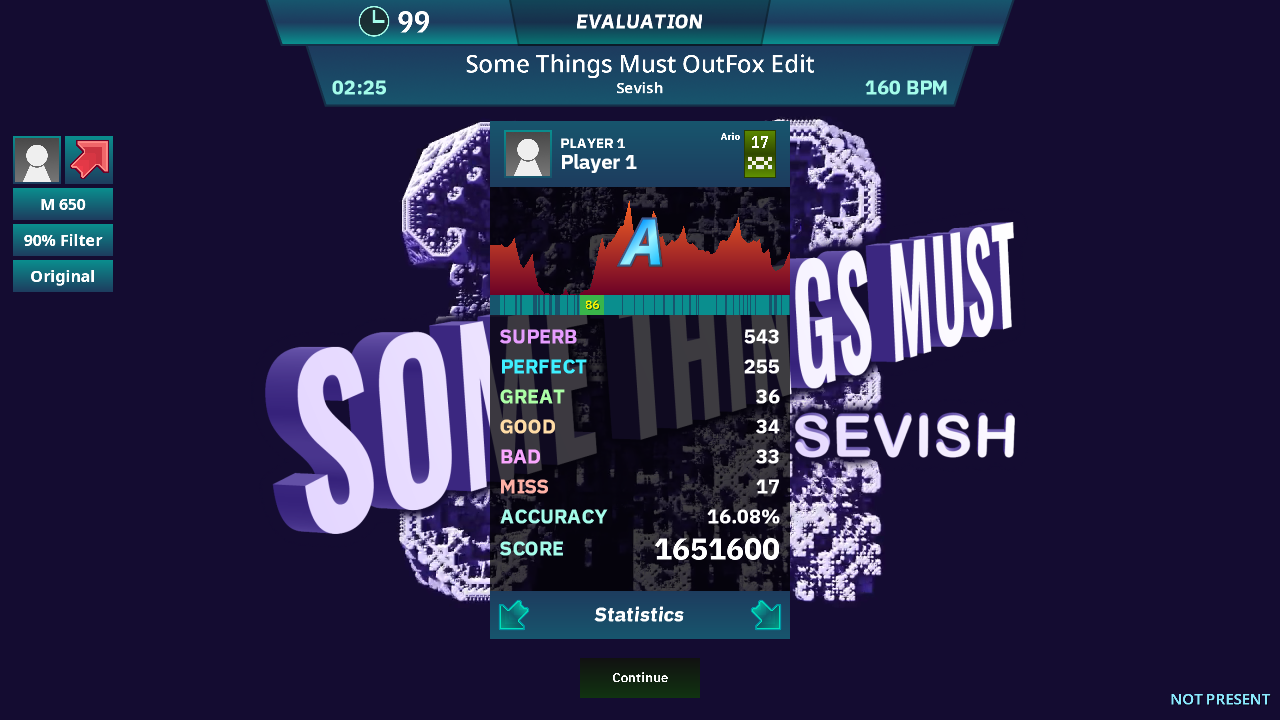 dance
The new dance theme is also being designed with mouse/touchscreen support in mind, carrying over popular features from Soundwaves, but with an overhauled codebase, a revamped workflow, and official support for vertical aspect ratios (portrait mode). The color scheme system from Soundwaves is also being revamped, making it easier to share your creations with the community.
All screenshots are mockups except for the gameplay screenshot seen below, which is in-engine.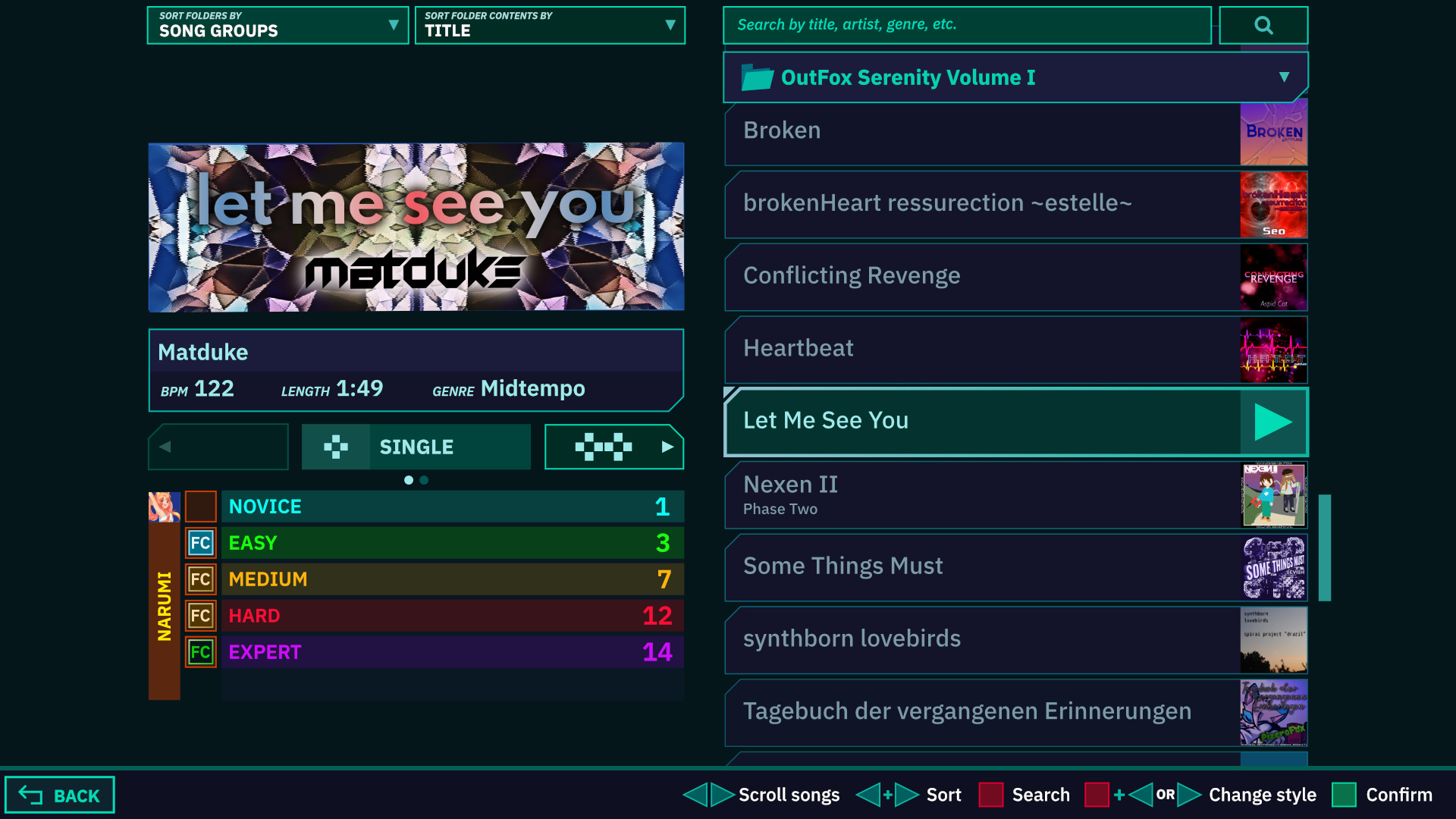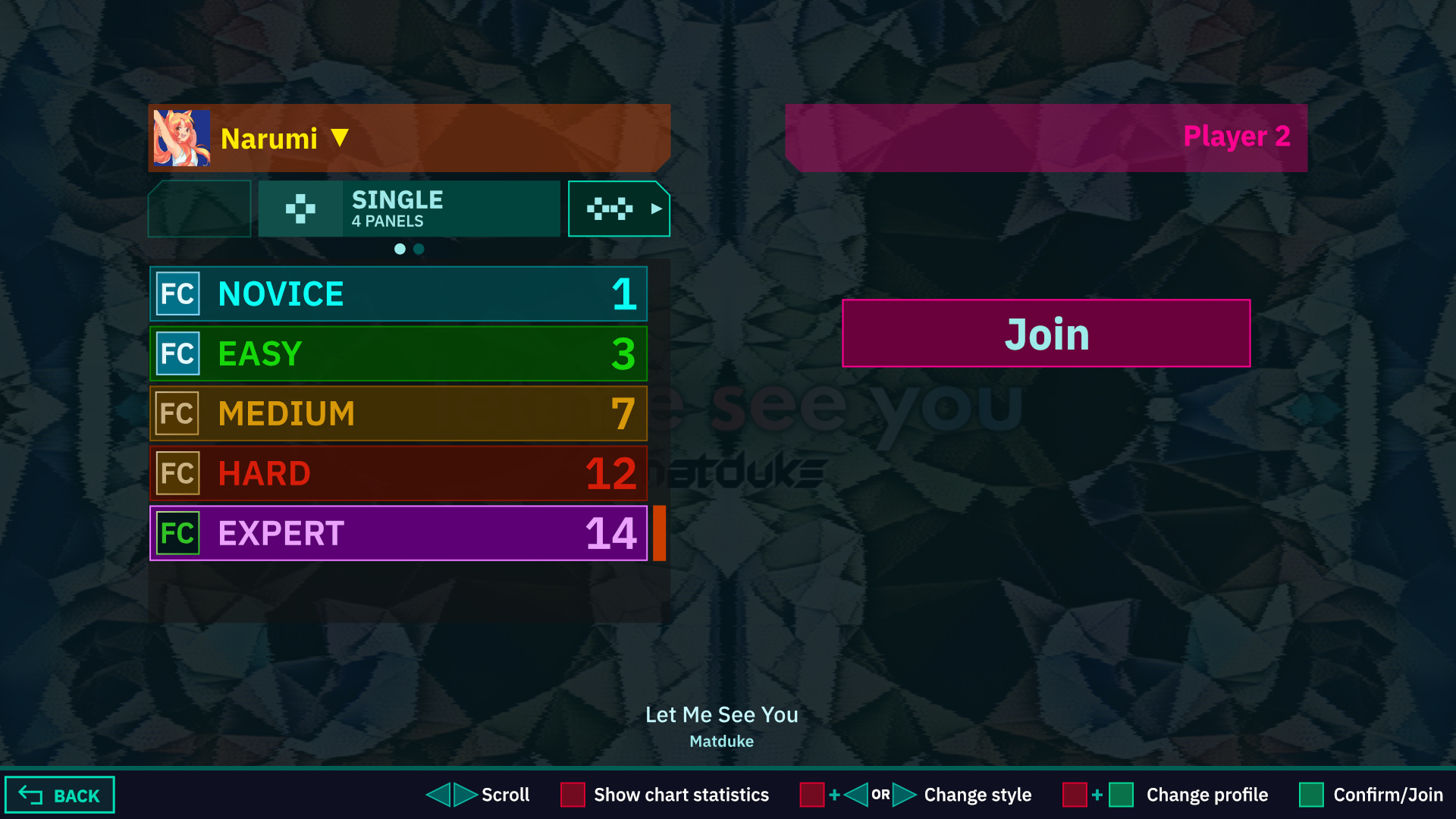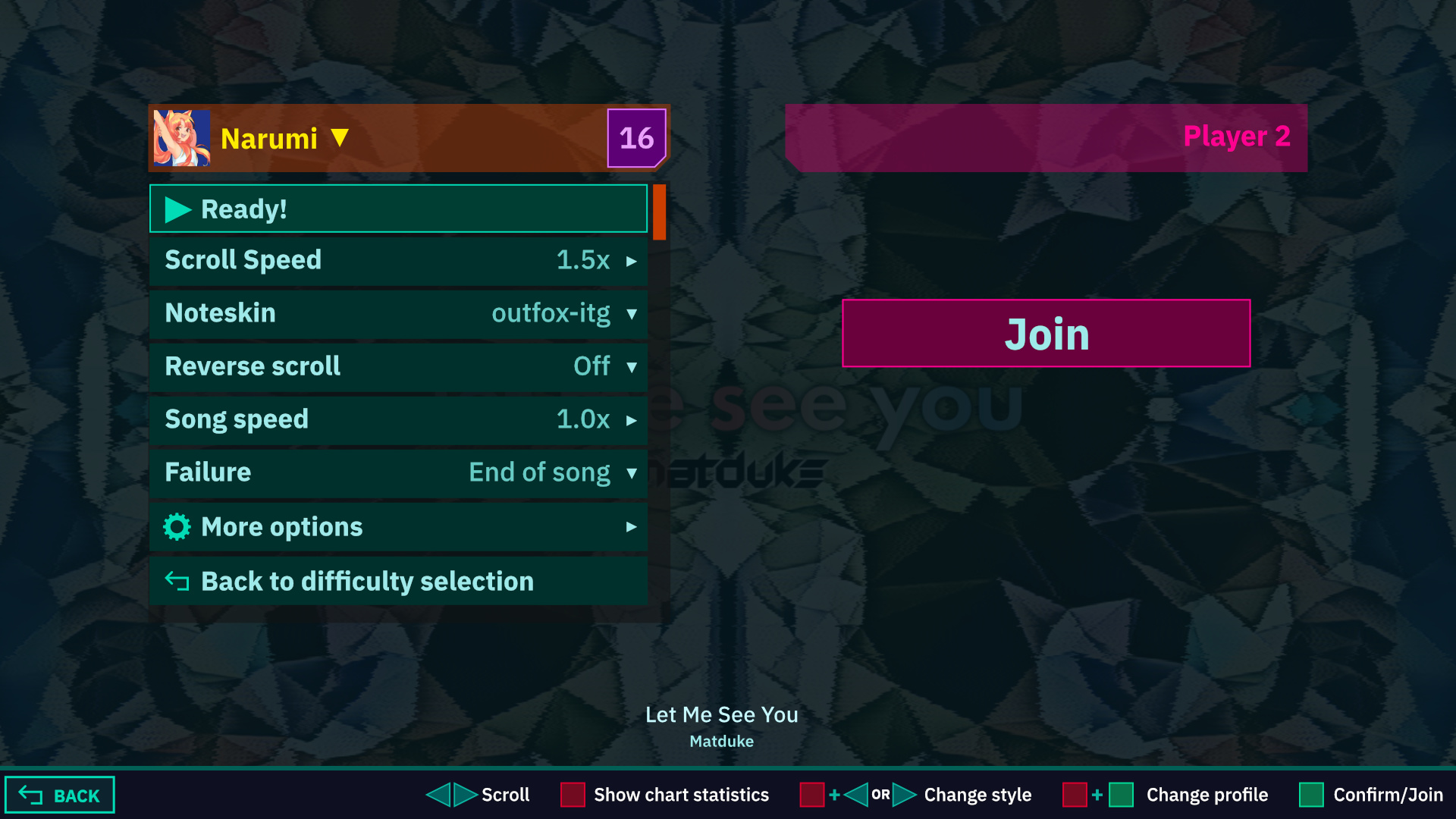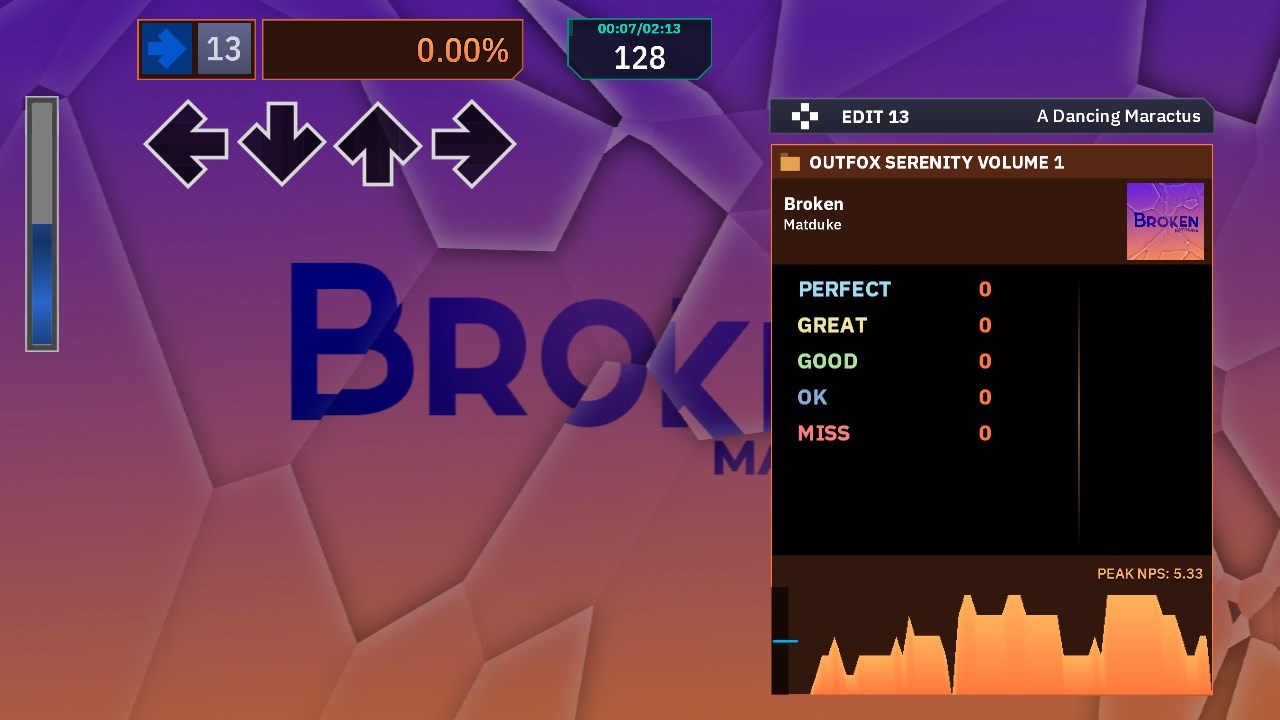 para
The para theme is designed to reflect the aesthetic of Eurobeat, downplaying scoring and visual chrome to put a more prominent focus on the gameplay and routines.
All screenshots are in-engine.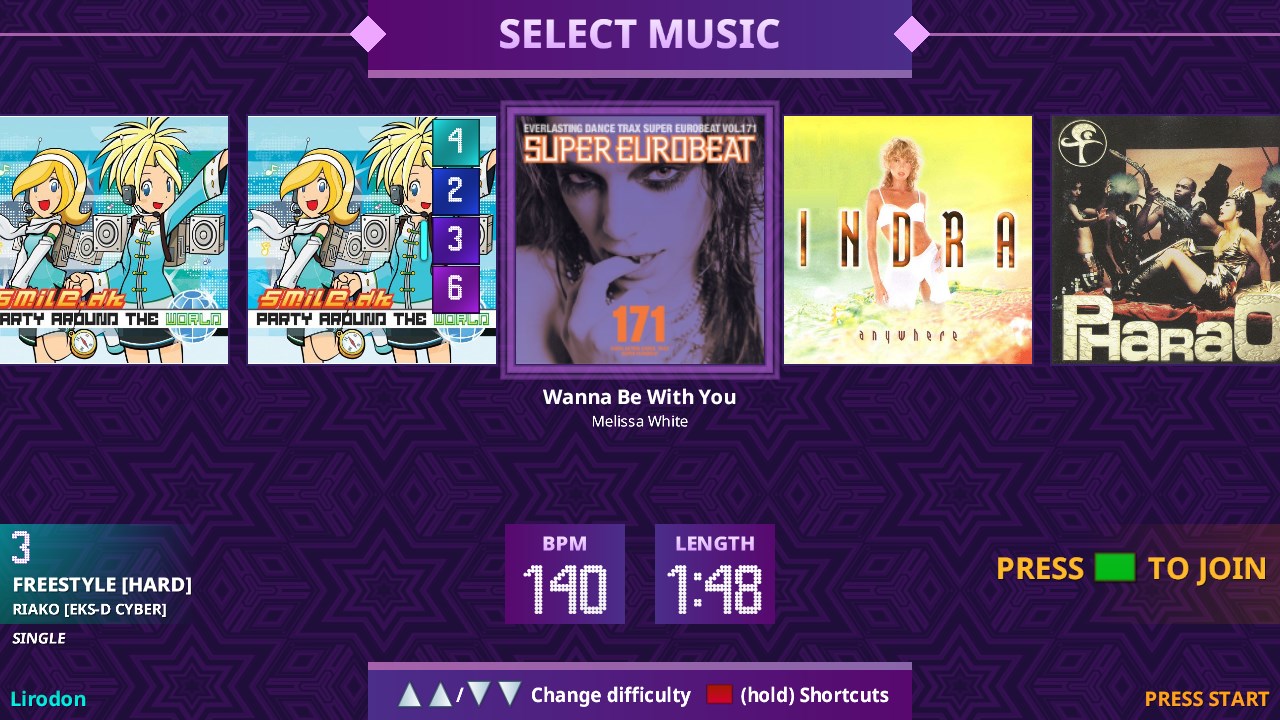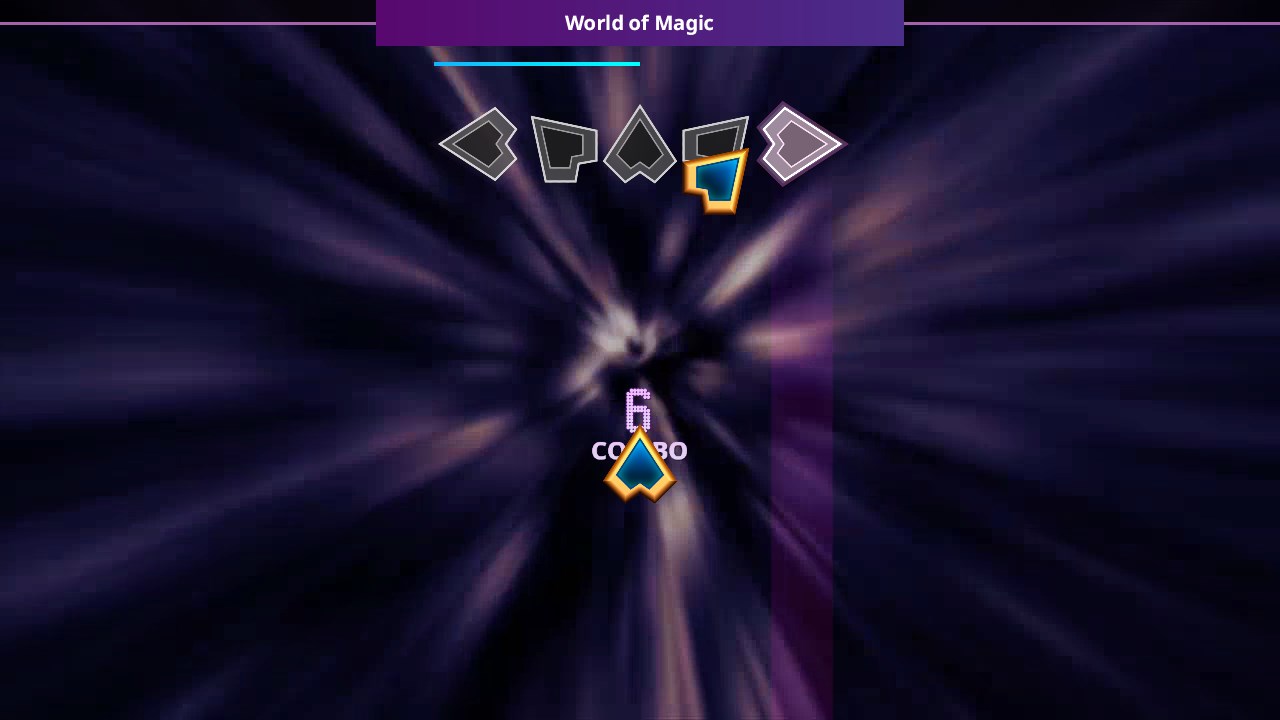 beat
The beat mode is also set to receive a major overhaul, and we have some internal design concepts with a redesigned user experience, and a steampunk-inspired design.
All screenshots are mockups.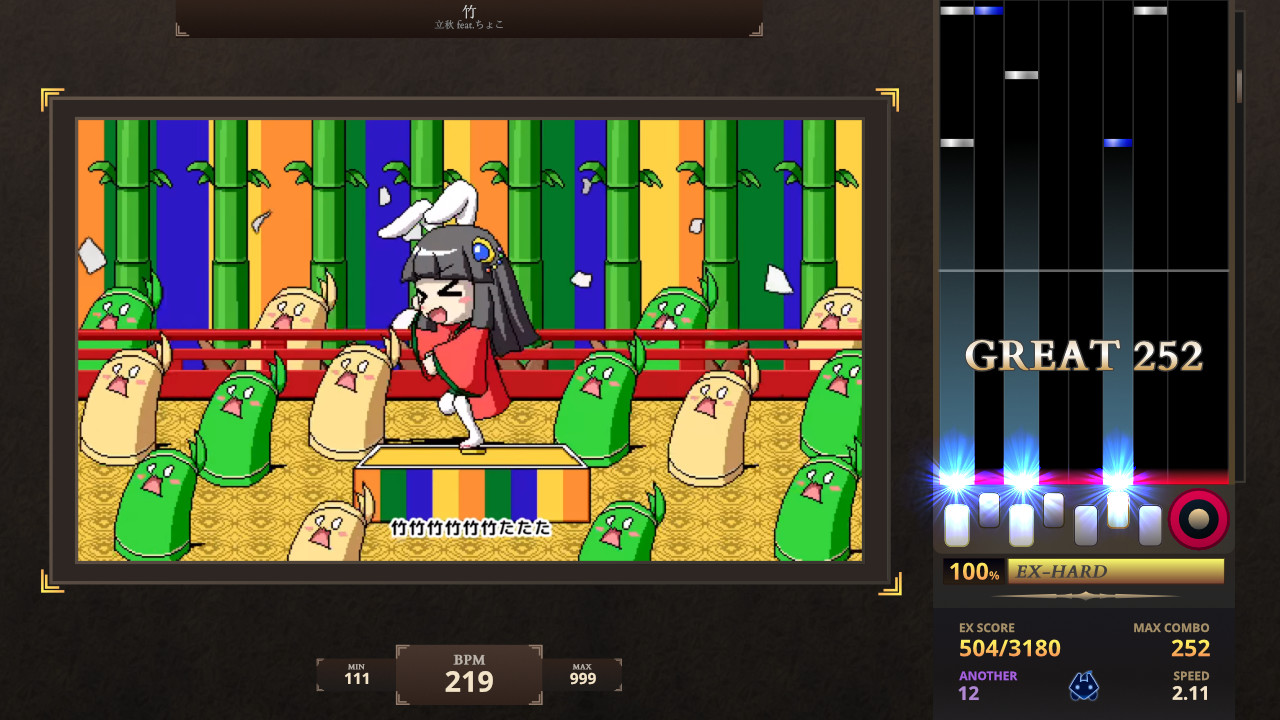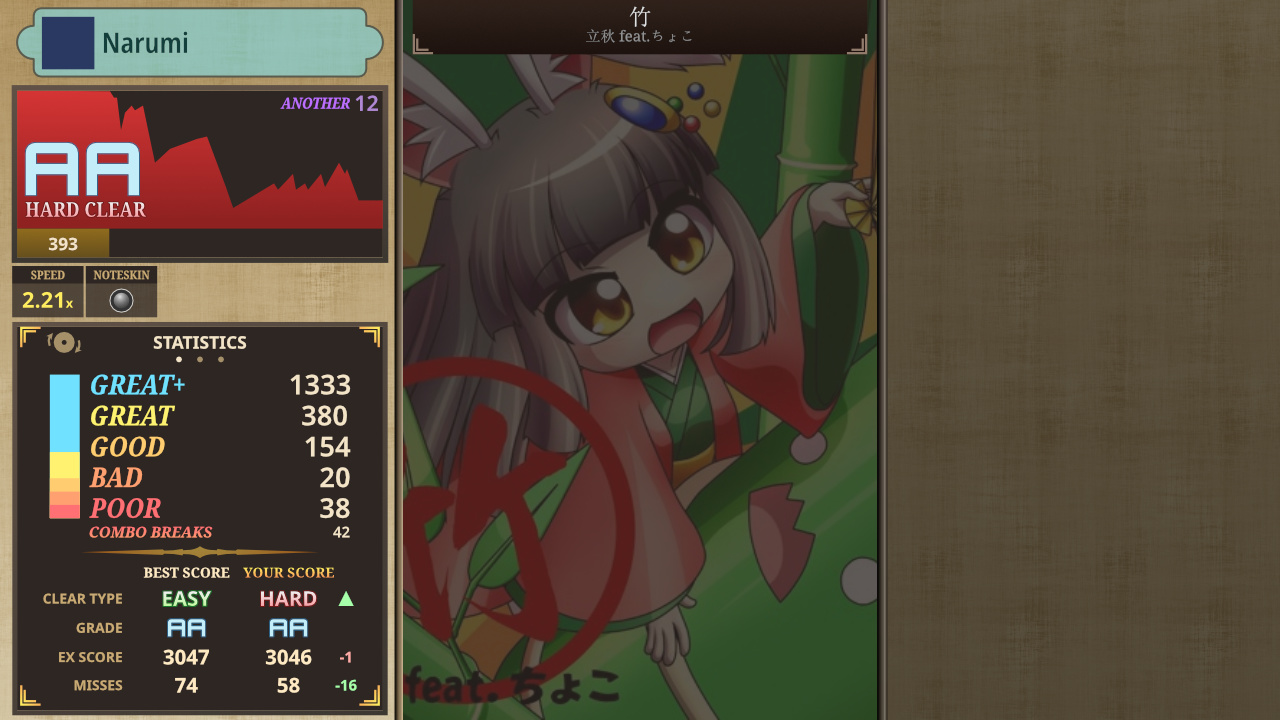 taiko
This mode will feature a theme comprised of original assets, arranged to resemble a popular franchise involving a Japanese percussion instrument. Though, we've also brought in some of our original ideas, including an optional stats and NPS graph to show just how much of a storm you're drumming up.
All screenshots are mockups.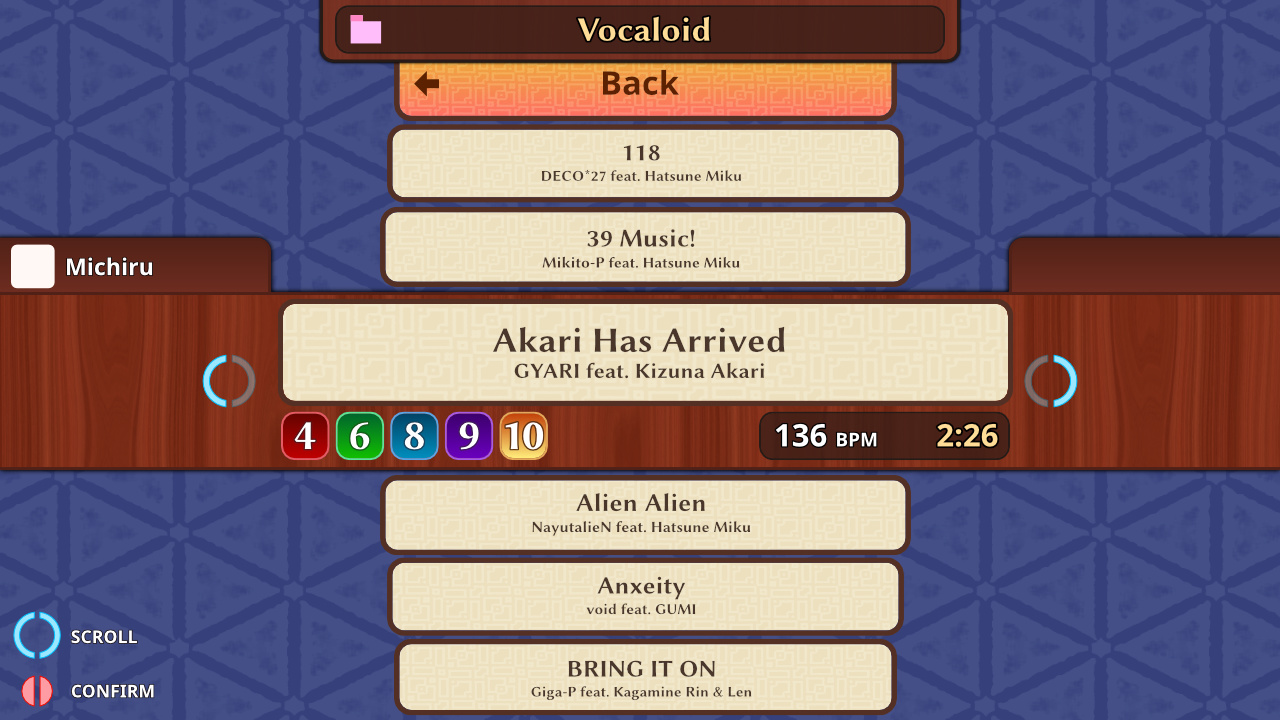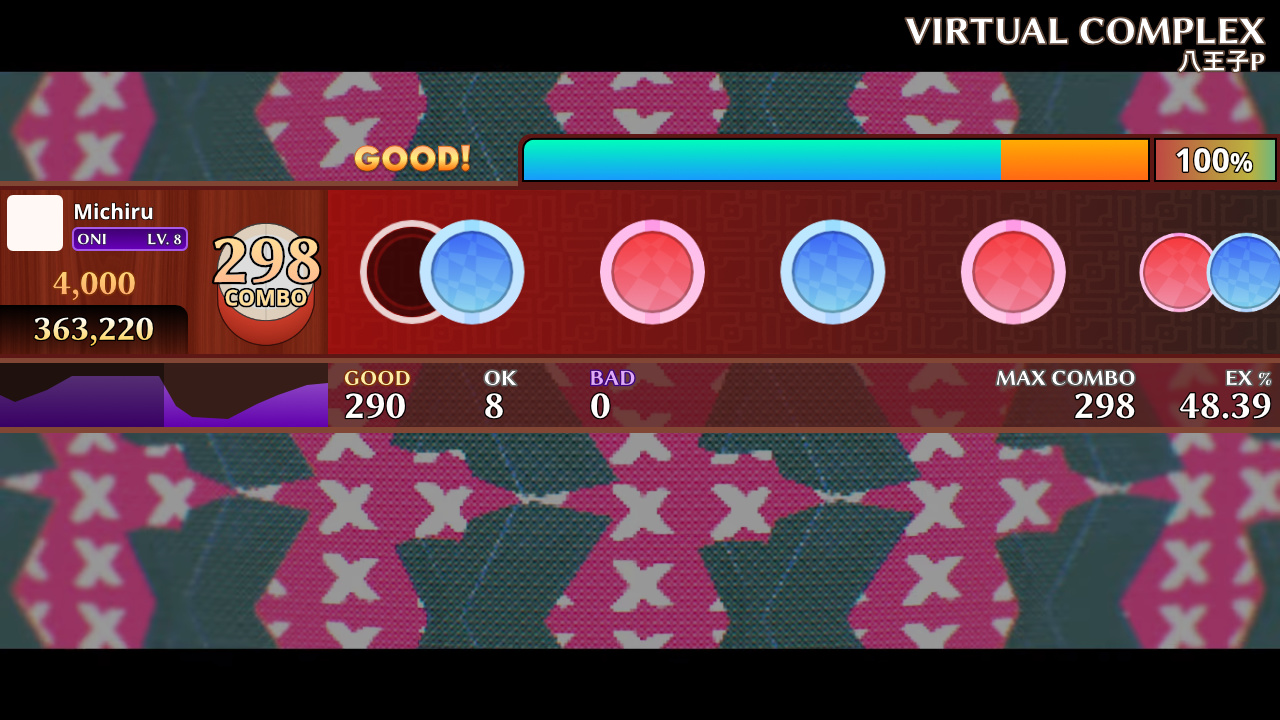 gddm/gdgf
Also internally known as "concert", this theme is designed for both gdgf and gddm, and has a visual aesthetic inspired by live music. The gameplay screenshots showcase a combination of noteskins, theme-level code, and new theme features introduced on Alpha 4.9.10 that enable a more familiar gameplay layout.
All screenshots are mockups except for the gameplay screenshot seen below, which is in-engine.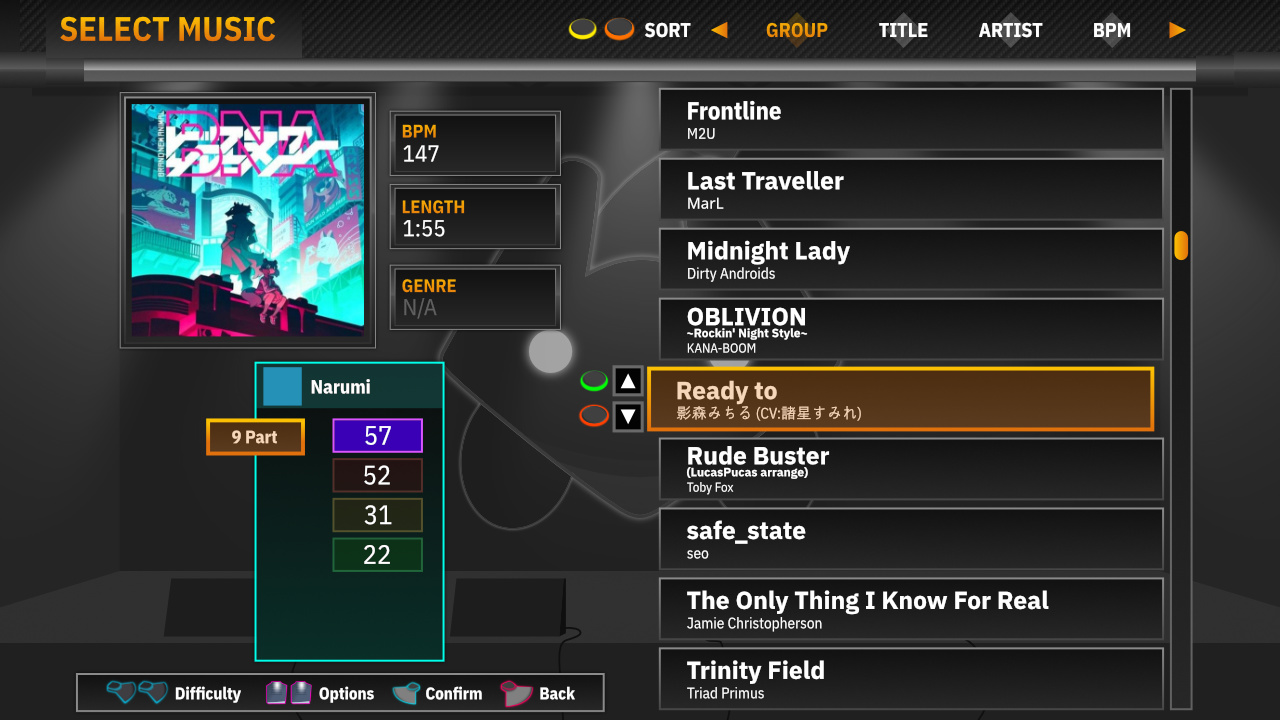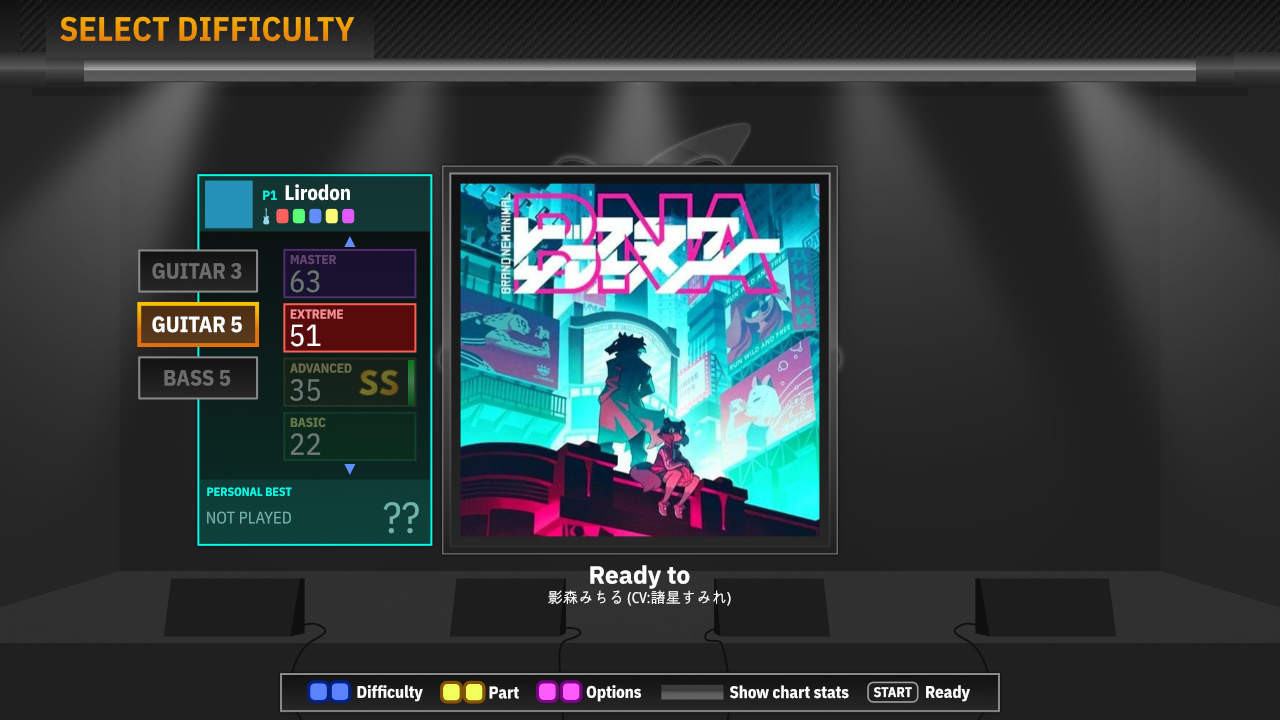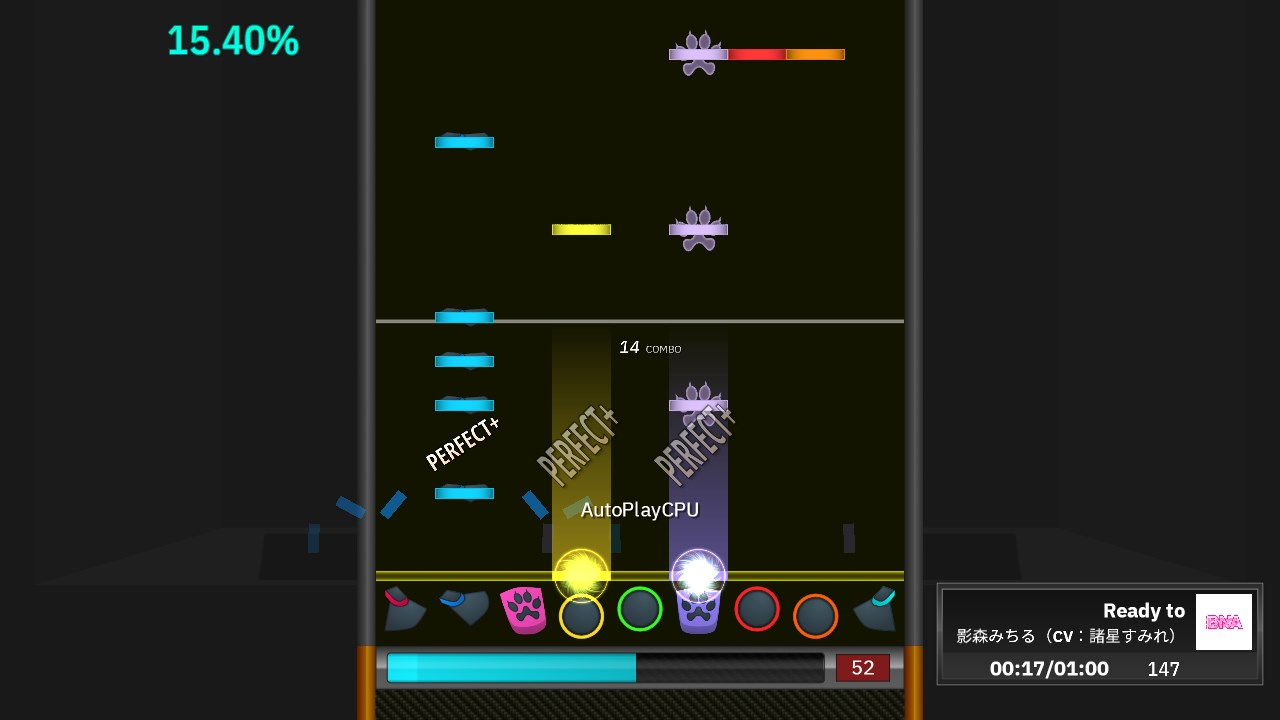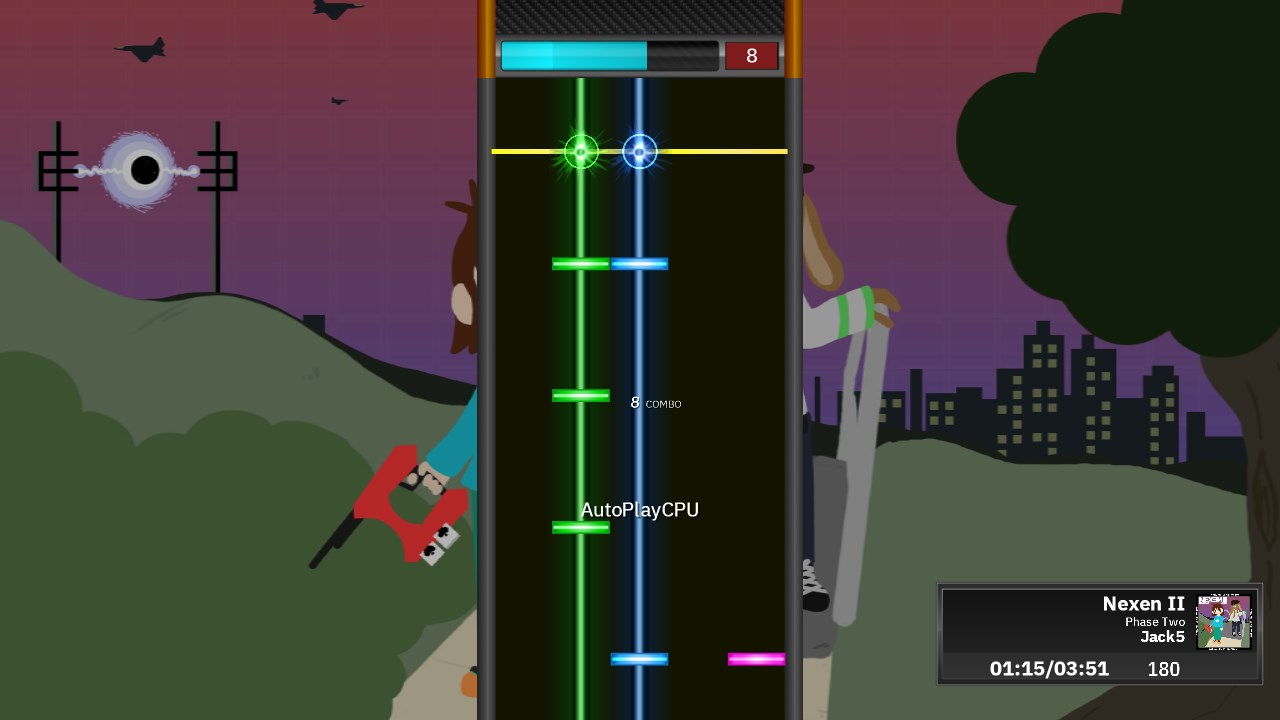 gh
Our new gh theme will have a more streamlined look and feel, and a more familiar workflow. We have also been testing out a new system for customizable "backplates" for notefields; while it was designed with gh in mind, it is also usable in other game types with a few simple theme metrics.
All screenshots are mockups. Backplates are avaliable now in a nightly build.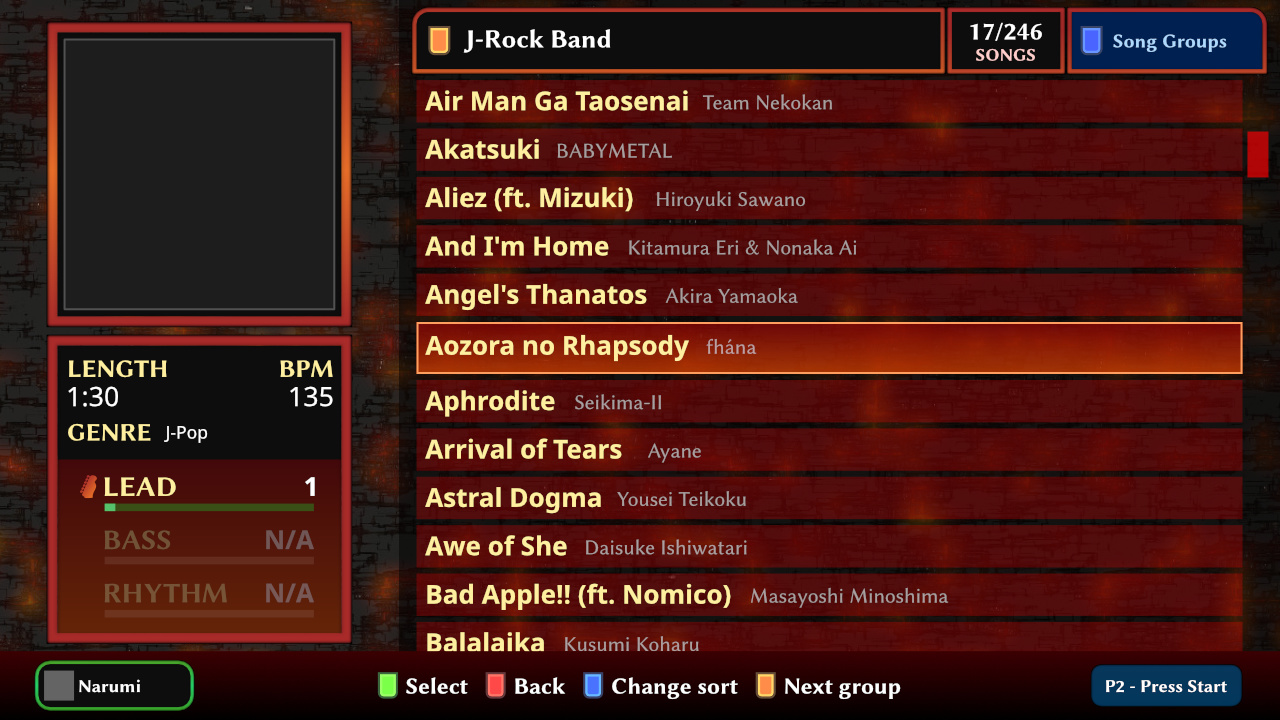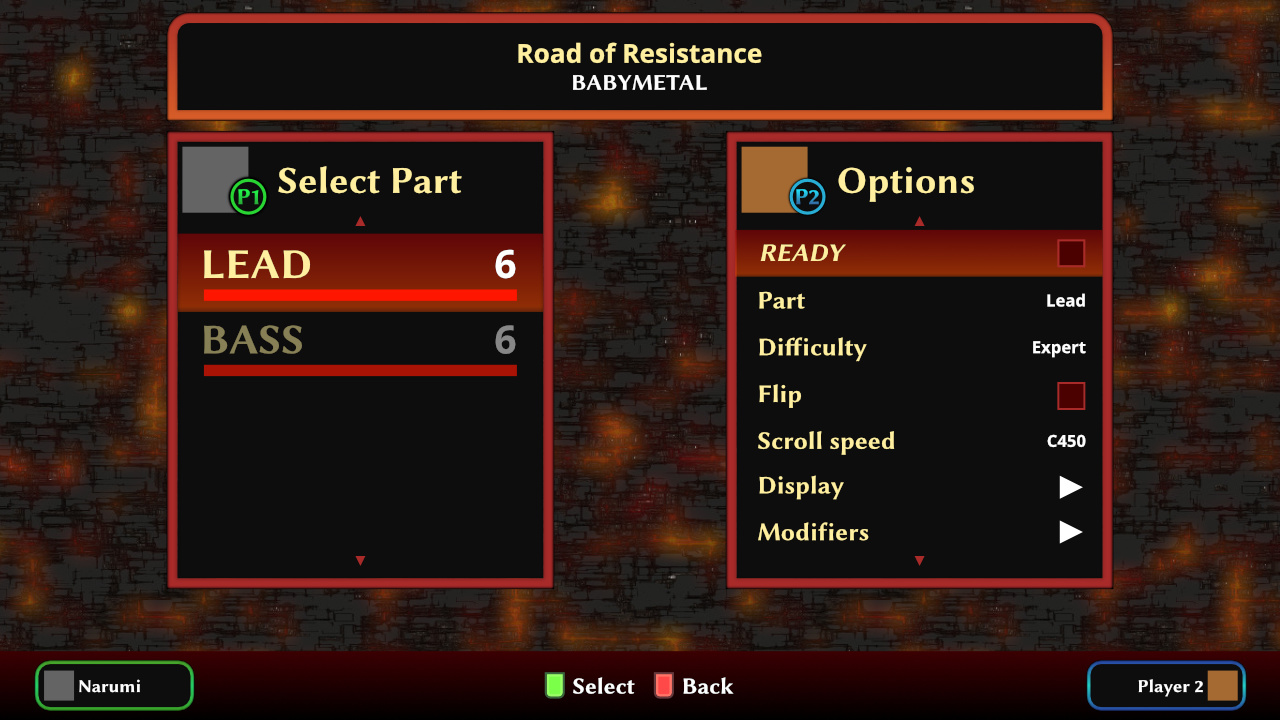 pomu
And finally, Halloween is coming a little early! With a classic design, original characters, and being the first PMS/pomu client with multiplayer support, we hope that you'll have a lot of fun with this.
All screenshots are mockups.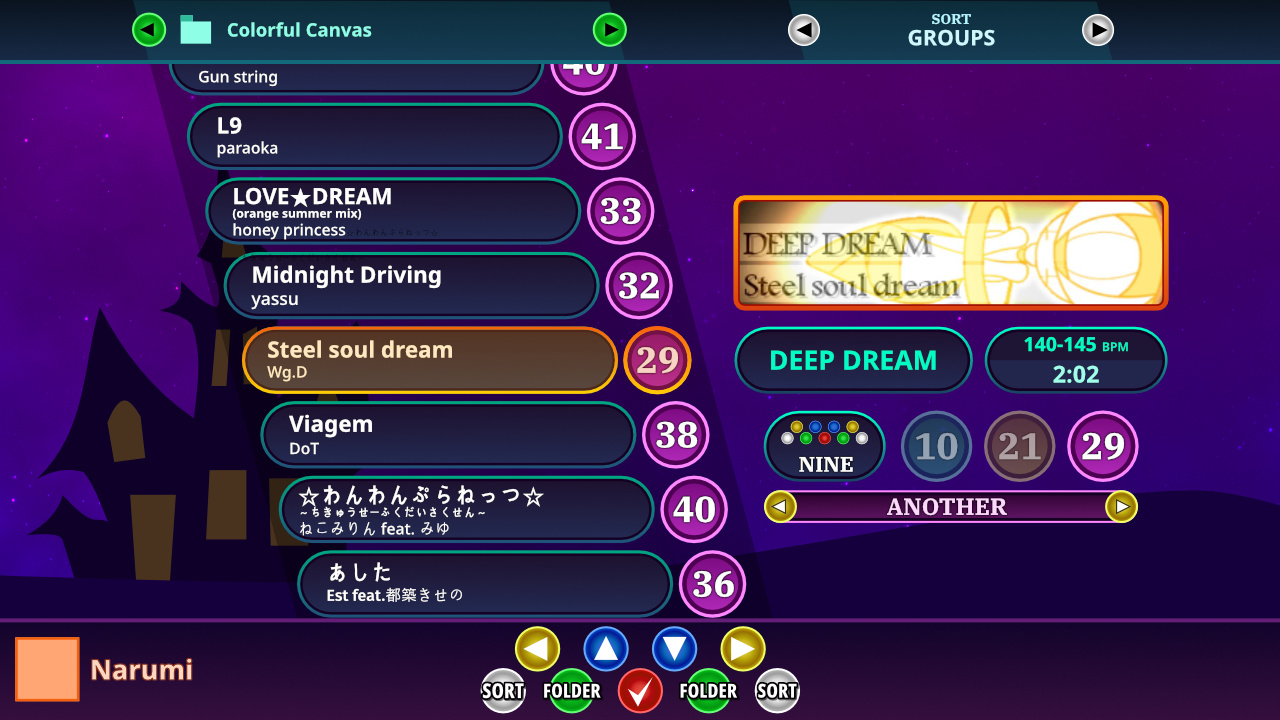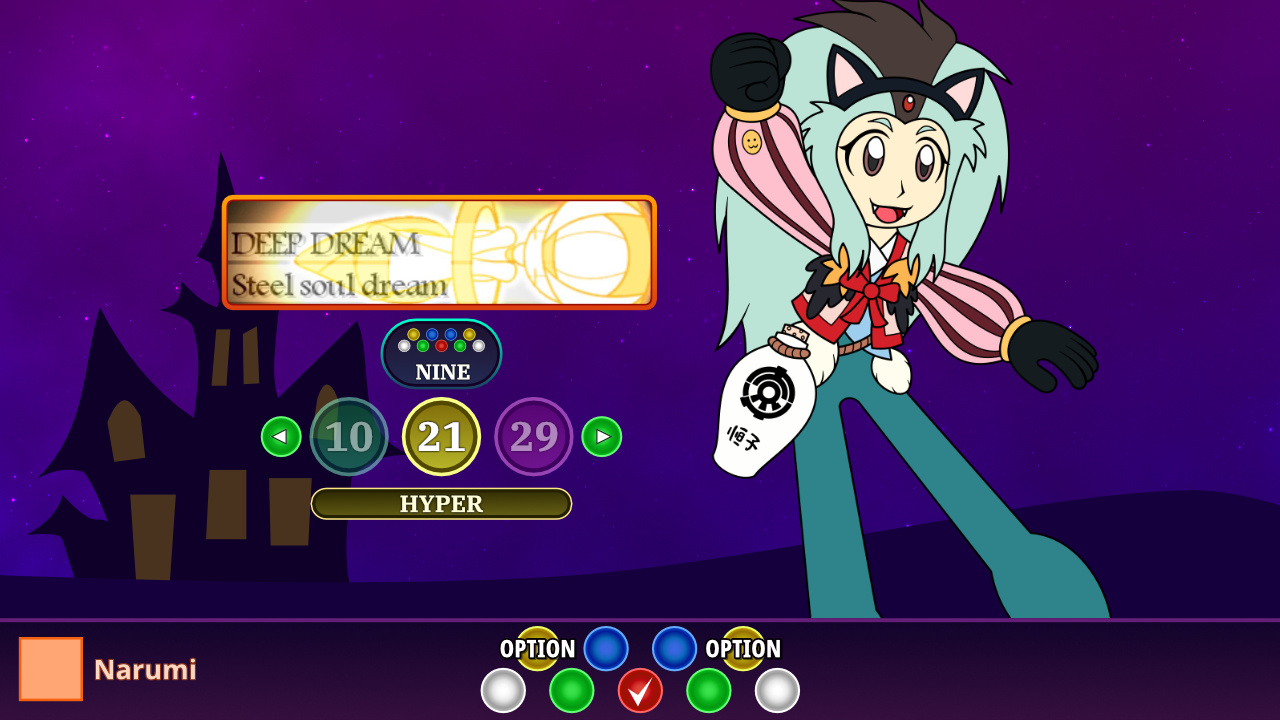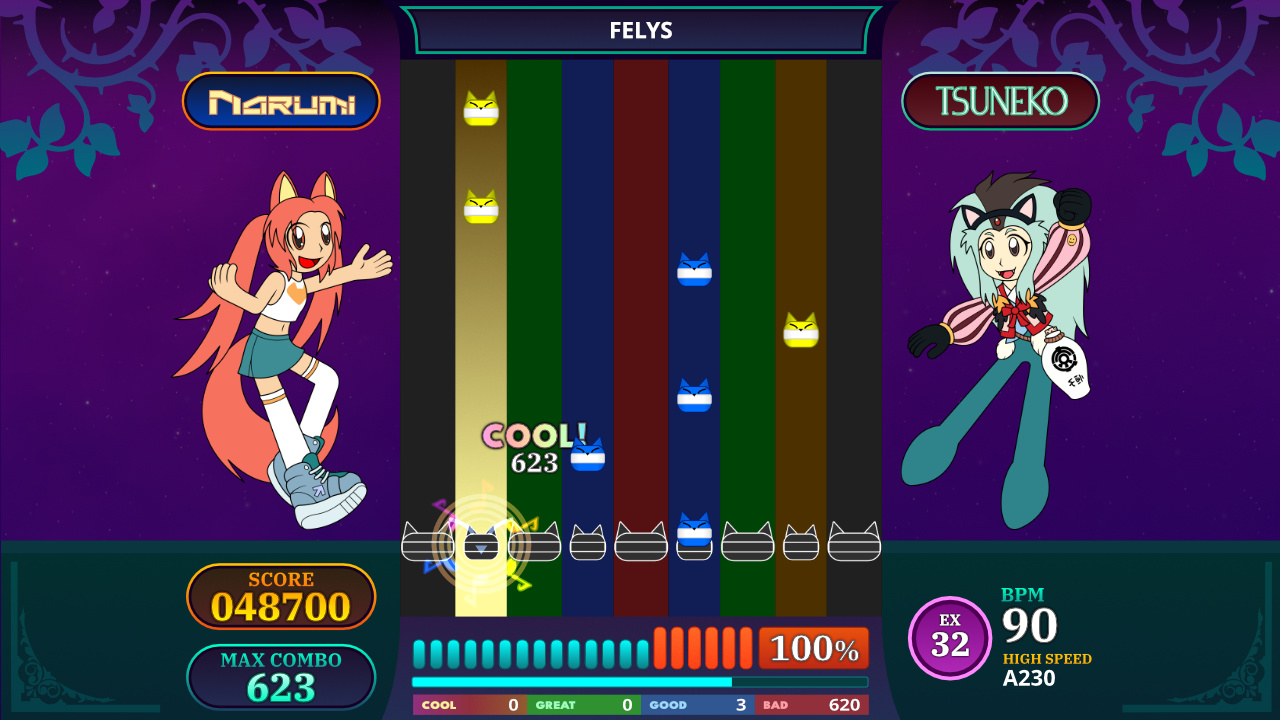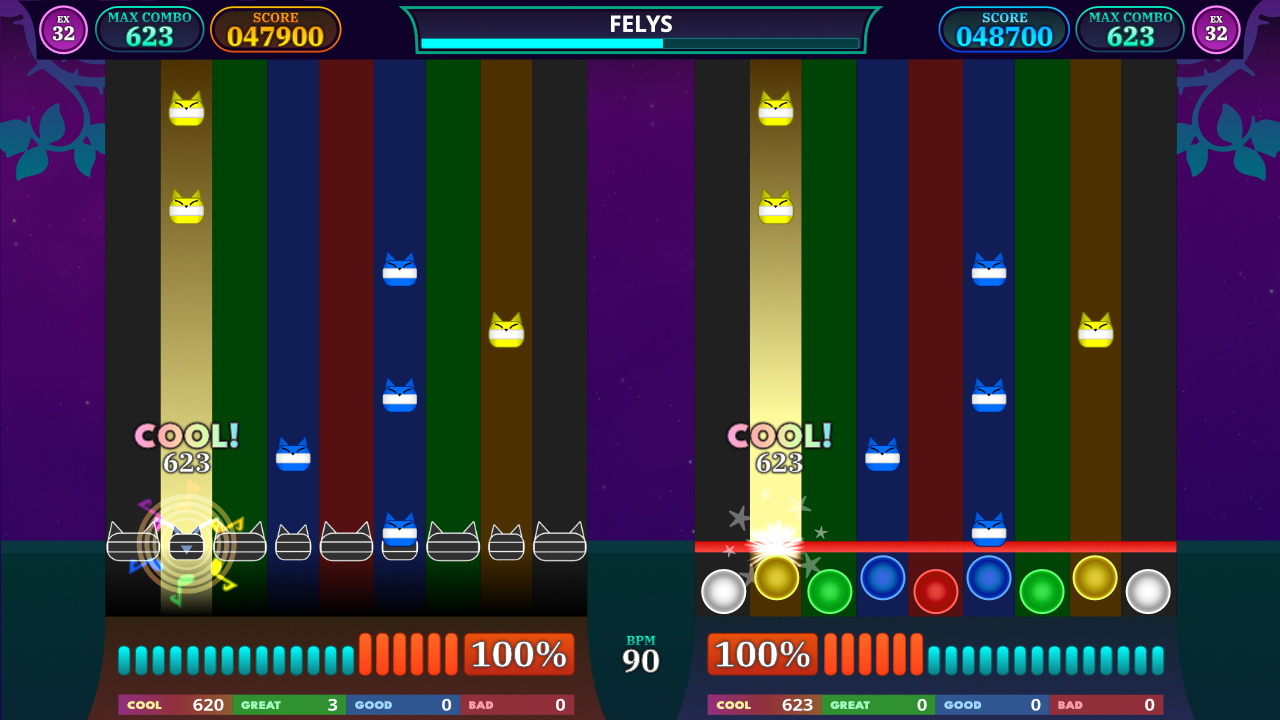 This is just a small taste of what's to come; we will have more to share with you over the next few months, so stay tuned! Once again, if you have any feedback or suggestions about Alpha V, visit the #alpha5-wishlist channel on the Project OutFox Discord server.